—– AUDIT AND DESIGN PROPOSAL FOR ID VERIFICATION FLOW
The ID verification existing product has been merged with OneSpan Sign.
In that in mind, I took the opportunity to suggest a redesign of the experience. Here the user has to go through ID verification in order to sign their agreement.
I started by conducting an audit, unfortunately not based on user research but on my expertise, supported by a benchmark of the best practices in this field. The second step has been to redesign the entire experience. Open the Figma presentation to explore the full audit and take a look at the designs.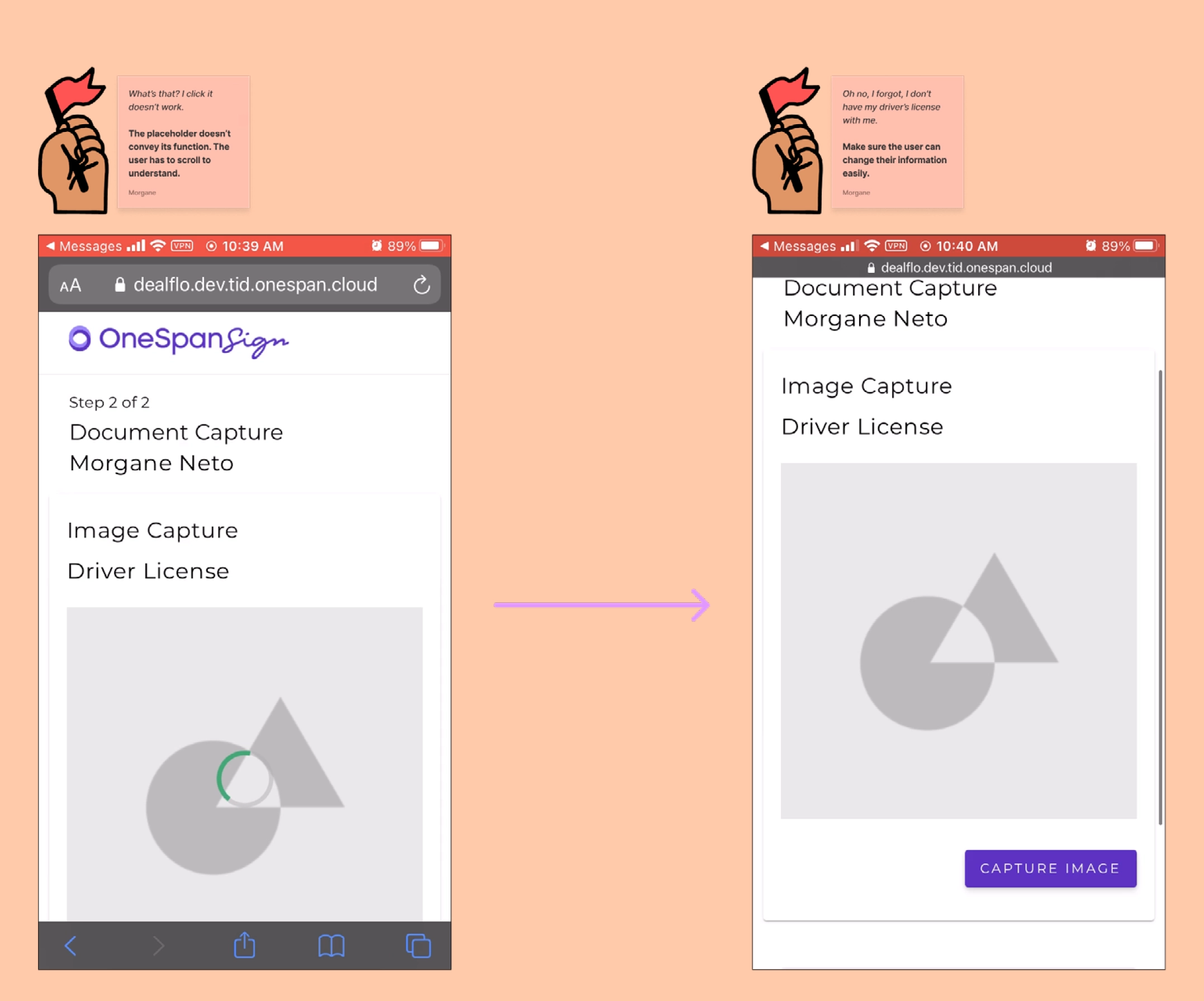 ---